Only on MTV can you get away with really,
really, REALLY
bad TV!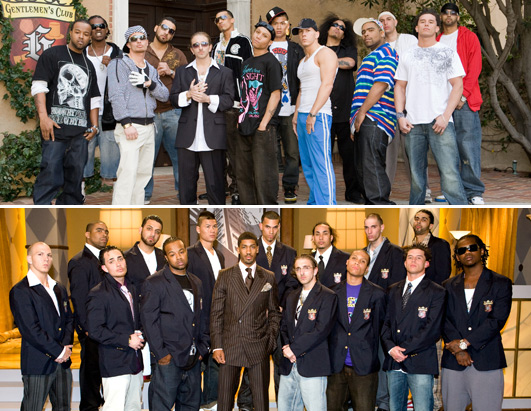 From G's to Gents: really bad gangsta caterpillaz metamorphosizing into really bad butterfliez. Guido, can you tell me which one is the salad fork?
Bromance:
aka who wants to be Brody Jenner's BFF?
Bro contestant: Brody, I will be your GameCube, just like how you will always be my Natty Lite. Now slip out that black dildo and let's get this friendship started.
(Wait,
what
?)
Tool Academy:
The hot chicks from
Hot Chicks with Douche Bags
have had enough of their men and their douche-baggery!
Turn my tool of a boyfriend into husband material!
(And OK yes, I know, this is on VH1, but really, it's like MTV 2.1)
Wow, I mean really, wow. Let's hear it for the boys!